Partners
OOD
Opportunities for Ohioans with Disabilities (OOD) is the State of Ohio agency that empowers Ohioans with disabilities through employment, disability determination, and independence. Working with partners in business, education, and non-profits, OOD facilitates individualized employment plans for Ohioans with disabilities (physical, intellectual, sensory, and mental health) as well as helps Ohio companies recruit and retain employees with disabilities.
OOD's Bureau of Vocational Rehabilitation provides individuals with disabilities the services and supports they need to get and maintain employment. Watch a video about Vocational Rehabilitation.
If you or somebody you know has a disability and would like to work, visit  OODWorks.com or call 800-282-4536 to get started.
Vantage Workforce Solutions
Vantage Workforce Solutions operates the Senior Community Service Employment Program which supplements the income of low-income seniors by partnering with Non-Profit organizations and Government agencies to provide on-the-job paid training opportunities to get seniors, 55+ back into the workforce. This program is offered in 38 Counties throughout Ohio. We welcome applications in the Youngstown Region for Counties: Ashtabula, Mahoning, Portage and Trumbull by calling 330-782-0978.
OhioMeansJobs - Veteran's Services
Veterans Workforce Services provides employment-related individualized career services to eligible veterans or covered persons with significant barriers to employment.

Flying High Inc.
Flying HIGH Inc.'s alcohol and drug treatment program supports the individual as a whole and addresses the mental, emotional, spiritual, and physical aspects of recovery. Our clinical team assists and motivates individuals to achieve abstinence, wellness, and recovery by providing structured treatment services in line with the patient's needs. We meet individuals where they are, support them through their recovery process, and empower their long-term sobriety through innovative treatment services.
Flying HIGH Inc. is committed to providing new, innovative, and cutting-edge treatment options. We are excited to offer our Nutritionally Assisted Treatment program, also known as NAT, which offers a weekly educational group as well as individualized consultation and follow up with a naturopathic doctor. This is an integrated program pairing additional recovery-based services with nutritional education and treatment, assisting recovery individuals discover both the benefits of correcting biochemical imbalances and addressing digestive issues that may be hindering recovery.
Professional development center - The PDC Job Placement Welcome Center provides a walk-in environment for all job seekers to come and be connected to job opportunities, enroll in vocational training, and/or explore career pathways opening in our region.
Aspire
ASPIRE provides adults with a second chance to master the basic skills necessary for functioning more effectively in society. We help participants obtain skills to get or keep a job and to prepare for the Generational Education Development (GED) test. Our Getting Academically Prepared (GAP) class assists individuals with a high school diploma or GED to remediate skills in reading writing or math in order to be successful in college or technical school. Both programs provide individualized, self-paced, contextualized instruction at no cost to the student. Online classes are also available.
We offer a blended (in person and online) Integrated Education and Training (IET) class where an individual can earn a GED and a certification as well as our Adult Diploma option for those who want to earn a high school diploma and a certification.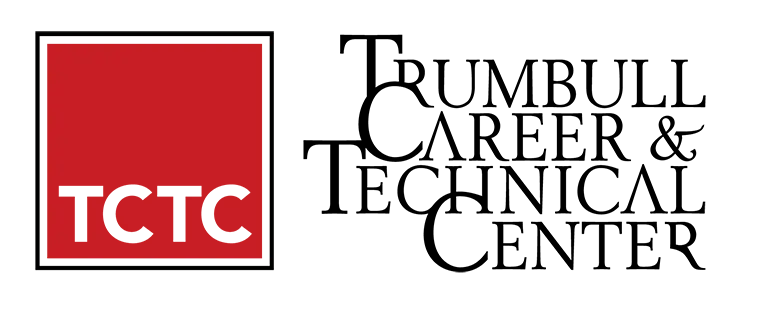 Trumbull Career and Technical Center
A nationally recognized school with 26 career-tech programs, strong academics, and an innovative campus TCTC is a great place to start your future career
Youngstown Area Goodwill Industries
Youngstown Area Goodwill Industries has been serving Eastern Ohio and Western Pennsylvania for more than 125 years. The nonprofit's mission programs strive to expand employment and training opportunities for those with disabilities or other barriers and successfully serve thousands of people each year. Sales through the organization's retail stores directly support its mission and help to divert millions of pounds of goods from area landfills. Additionally, Goodwill's Business Services Division provides a variety of quality services to area businesses and organizations, while creating employment opportunities.
For more information on Youngstown Goodwill, visit https://goodwillyoungstown.org/ or call 330-759-7921.
Eastern Gateway Community College
Eastern Gateway, a state, public, accredited institution, continues to offer choices for students in all walks of life – degree seekers, career climbers, and knowledge seekers. We have degrees, certificates, programs, and courses to prepare you to transfer to a four-year institution, enrich your life, broaden your horizons, and prepare you to the enter the workforce immediately.
Eastern Gateway serves Columbiana, Jefferson, Mahoning, and Trumbull Counties with two locations — the Steubenville Campus and the Youngstown Campus. The college uses other delivery locations throughout the service district.